There is a little yellow house for sale in Toronto's East-end right now, and not only does it have a sick tire swing in the backyard, but a listing price under $500,000. Oh, and it has one of the best walk-through videos I've seen in a long time.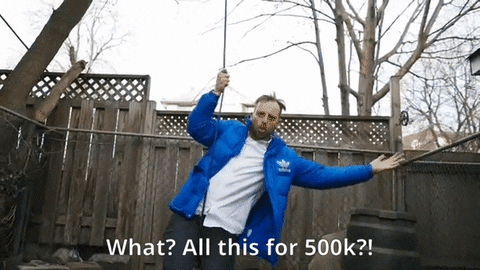 Why waste money on drone shots and fancy filming? This tiny semi-detached home at 119 Coxwell Avenue has one of the best marketing videos around. Not only is it catchy, but it speaks to the advantages of the house — the neighbourhood, and the proximity to downtown at a great price. Check it out below.
How powerful is a great marketing video for a listing? In under four days, this video has been viewed over 10,000 times.
What are the resale alternatives in the same area under $500,000? Ummmm, not much.
What are the new condo alternatives in the neighbourhood under $500,000?? Ummmm, also not much.
Well done Arty over at Real Estate by Bike!